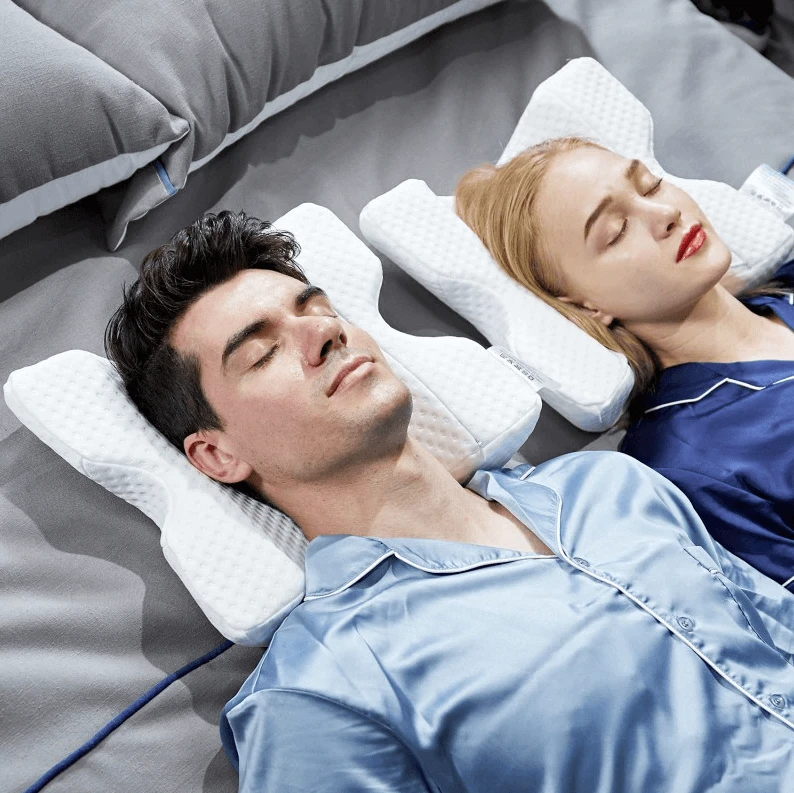 Imagine a simple situation. You are sleeping on your bed. The AC temperature is comfortably set at 22, there is a cool soothing breeze and you are beginning to dream about a romantic time with your partner. Cuddling and comfort! But, suddenly, you feel uncomfortable! It's the darn pillow again! These things just never adjust right! After a tough time adjusting the pillow at night, you wake up all grumpy and sleep-deprived.
But, not anymore. Smart pillows are here to save you all the trouble. A smart pillow is nothing but the latest technological marvel that makes sure that you can see the best dreams and have a good night's dream.

With a revolutionary ergonomic design, these pillows can help you sleep better. And not just do they help you sleep better; they also make sure that you wake up in a better mood and in an improved condition. Sounds like magic, isn't it?

Well, that is exactly what these pillows do. Specially designed for people with neck or back pain, these pillows can save you the numerous visits to the doctor and, of course, the dollars on the fees, medicines, and consultations.

The LuxSleep pillows are made with patented technology that promises unprecedented results. Here at LuxSleep, we always keep in mind the fact that an average person sleeps for almost one third of his/her life. And for something that is a pivotal part of our lives, anything average isn't good enough! You need or rather we should say you deserve something that is nothing short of the best.

And not just normal pillows, we also offer a neck and knee pillow. How can that help you? Well, with our ergonomically designed pillow that fits comfortably between the knees, you can say goodbye to sciatica, lower back, hip, and joint pain.

Your pain will not keep you up at night and a good sleep that rejuvenates you will make sure you never have a dull moment during the day. The knee and neck pillow that we offer isn't just a fancy indulgence into luxury. It is something that you absolutely need for a comfortable sleep and happy waking hours.

When you can cuddle with a pillow that keeps you healthy, helps you sleep better and eases your pain, you know have found the love of your life. So, don't be in pain anymore, sleep better and dream on!