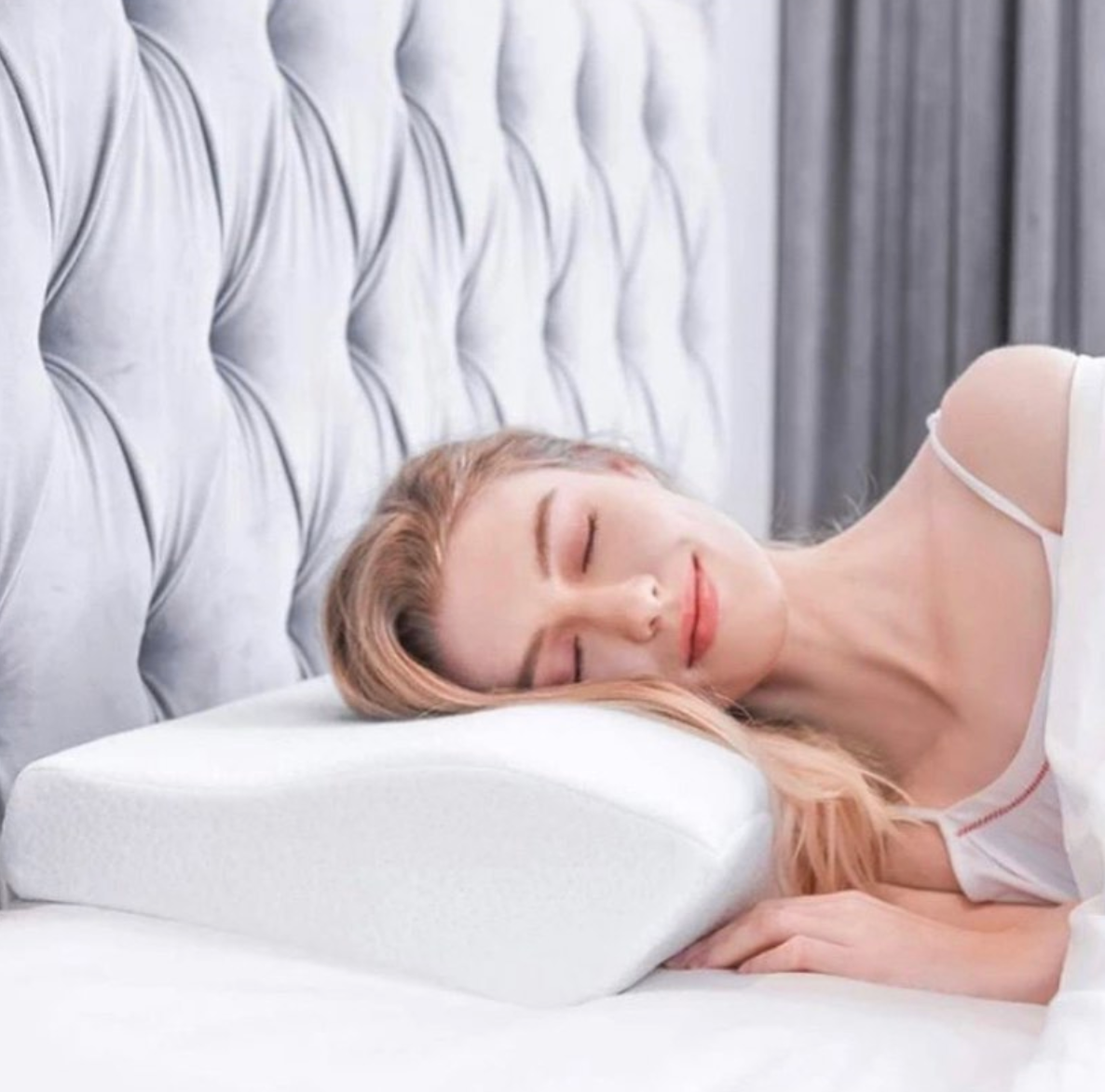 Getting a good night's sleep can be a huge favour for your body as it will drastically change the quality of your life. Good sleep will leave you in a good mood, reduce stress, make you feel more energetic and ready for the day.
But most people these days wake up with a stiff neck or body and feel tired even before the day starts and it's all because of inadequate sleep. Now there can be several factors for disturbed sleep but have ever thought that your sleeping pillow might be affecting the quality of your sleep?

Therefore, you must choose the right pillow for a calm and peaceful sleep. If you don't know how to choose the right pillow, we are here to help you! Look out for these features to make the right choice for your pillow.

Based on your personal preference, the pillow must feel comfortable. A comfortable pillow is sure to give you a relaxed sleep.
Buy a pillow that keeps your spine in its natural alignment. Most people get uncomfortable sleep because their spine is curved wrong giving them neck or back pain.
A pillow will be the best if it is adjustable according to a sleeping position and fit the unique curves and shapes of the user.

At LuxSleep, we understand the need of having the aforementioned features in your pillow so that you get the best sleep every day. And therefore, we strive hard to bring outstanding quality pillows for a revitalising sleeping experience.

We know the amazing effects of good night sleep and want you to experience it every day. Hence, we are determined to bring you innovative sleeping solutions.

If you have been suffering from neck or back pain due to an uncomfortable sleeping position, you must try our LuxSleep™ Smart Pillow which is an orthopaedic pillow meant to keep your spine in natural alignment, giving you a healthy sleeping posture.

Not just pillows but we are on a mission to improve your mental health and overall well-being with a night of relaxed and sound sleep.

Want to enjoy cuddling during sleeping with your partner? Don't worry, check out our LuxSleep™ Love Pillow which will help your partner get a pain-free sleep while reaping the benefits of sleeping with a loved one.

Our pillows will help you revolutionise your sleep and energise you for the day ahead. With our range of pillows, you can say goodbye to restless sleep and body aches.

With the LuxSleep pillow range, you will be able to have a restful sleep for the first time in a long time!