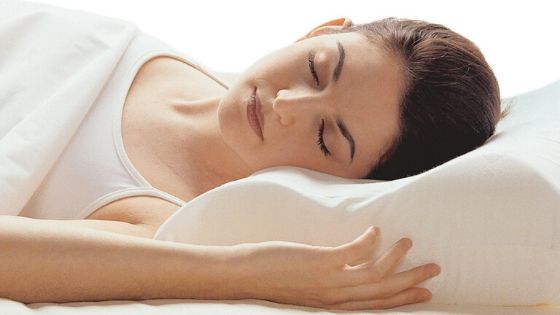 The Science of Sleeping: How LuxSleep™ Can Help
Hey Dreamer, let's talk about something serious... did you know we sleep for 1/3 of our lives? We're talking 8 hours a day for 229,961 hours total (on average) in our lifetime. That's A LOT of sleep! Sleep is extremely important for our mental health every day. Without the proper rest, our bodies literally start to shut down. Poor sleeping patterns lead to memory and concentration problems, moodiness, weakened immunity, weight gain, low sex drive, and even put you at risk for heart disease and diabetes. To put it plainly, your body NEEDS sleep the same way it survives on oxygen, nutrition, and water.

With proper rest being such an important component of a long and healthy life, why are we so quick to pull an all-nighter and skip on sleep? If you find yourself not getting the number of hours you need to maintain and balance your sleep schedule, or if you feel your sleep isn't as sound as it should be, one of the first places you should investigate is your sleeping setup.

Check out top three favorite products for promoting deep, relaxing, and sound sleep so that you can wake up feeling your best:
1. LuxSleep™ Smart Pillow
We've invested years' worth of research and development to produce the ultimate pillow that allows you to sleep soundly through the night. A healthy sleep posture is one of the most overlooked issues when it comes to suffering from poor sleep. With the LuxSleep™ Smart Pillow, you can finally say goodbye to restless sleep, annoying headaches, body aches and pain, and general stiffness. Because of the way we've carefully designed this unique pillow, your neck and head will be supported in the perfect position to relieve pressure on sensitive joints and align your spine for the deepest and most relaxing sleep you've had in years.

2. LuxSleep™ Knee Pillow
Looking to alleviate painful aches and stiffness from sciatica, lower back, or hip pain? One of the main reasons you may be experiencing a lack of sleep is because your body is not aligned correctly while you rest. Our LuxSleep™ Knee Pillow helps to align your spine, legs, and hips with its superior ergonomic design that refuses to flatten over time! This unique and durable knee pillow stays comfortable between your legs to give you the powerful, rejuvenating, and necessary sleep your body needs to survive.

3. LuxSleep™ Love Pillow
This revolutionary pillow design is perfect for couples who enjoy cuddling during sleep. It's scientifically proven that cuddling someone you love helps to relieve stress, lower blood pressure, and sleep more soundly. With that being said, sometimes the best cuddling positions become uncomfortable over time. With our LuxSleep™ Love Pillow, you'll be able to snuggle with your favorite person guilt-free and pain-free knowing you've finally found a solution for painful numbness and awkward neck positions.
These three specially designed pillows make the ultimate trio for getting the best sleep you've had in your life. Get yours today to finally experience the deep and relaxing rest you've been missing out on for years. Make the investment in improving your sleep quality and watch all aspects of your life begin to improve.

If you have any questions, don't hesitate to reach out! We would love to hear from you.

Have a restful week!
-LuxSleep™ Team